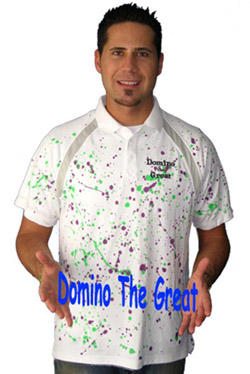 Albany New York Magician: Domino The Great, is NY's newest rising star for family entertainment and magic shows. Domino The Great is one of the very few children entertainers that perform full-time all over New York state. Domino was one of the few (if not only one) magicians from Albany, NY that was invited 3 TIMES to perform at the Annual Easter Egg Roll at The White House in Washington, D.C!

Whether it's your Child's Birthday party, Daycare/Preschool, Holiday Shows, Elementary Schools, Summer Reading Library programs, Family Fun Days or Corporate Family Event; Domino has a remarkable rapport with children. The smiles are unbelievable; especially when all the children are talking about all the fun they had with New York's Favorite Kidshow Magician. Quite honestly, Domino knows what kids like, because he's still a kid at heart himself!

If you're planning an event anywhere in the Northeast, be sure to call Domino The Great first! Here are just a few of the cities that Amazing Magician: Domino The Great travels to all throughout New York State: Albany, Clifton Park, Saratoga Springs, Troy, Schenectady, Amsterdam, Glens Falls, Kingston, Poughkeepsie, Newburgh.

This Comedy Magician is always performing his magic shows all throughout Westchester County as well: Mahopac, Brewster, Ossining, Bedford, Yorktown Heights, Mt. Kisco, White Plans, Yonkers, New Rochelle, Scarsdale, Mt. Vernon, Port Chester and yes even New York City.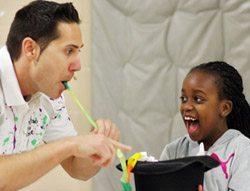 For more information you can visit Domino's website at: www.DominoTheGreat.com

Kids Birthday Parties: http://www.dominothegreat.com/services-by-domino-the-great/birthday-party-magicians

Call TODAY - 877-322-1566 or 401-474-7027 to book your next kids event and make it the best ever!